What we can do for better living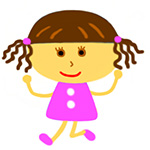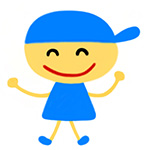 1. eat healthy
Eating is essential to becoming healthy. Choosing healthy foods for daily meals is crucial because our body is made with what we eat. Try not to eat too much food that contains high sodium, high calories, and lot of sugar. Eating out on a regular basis should be avoided because generally, food served outside contains high amounts of the ingredients listed above. If you keep eating foods that are not good for your health, you will eventually develop health issues sooner or later. Check the labels on your shopping items for the nutritional fact and choose your food wisely. Also try to avoid eating processed foods as much as possible and stick to buying fresh fruits and vegetables. Eat healthy food and become a healthy person. Let's eat with our brains!!!!
2. exercise
Exercise is another key element for our health. Try to play outside. Get involved in sports activities with your friends or by yourself. Exercise builds a strong immune system that is important to maintain a healthy body and a healthy mind. Let's be more active!!!
3. sleep well
Sleeping is also important for our body. Lack of sleep negatively affects daily activities, such as tiredness, loss of appetite, and lack of concentration. Playing games or staying up late at night results in lack of sleep. Manage time wisely and keep a healthy sleep schedule.
4. study well
While attending school, concentrate on class work and try to complete your homework. Maintaining good grades can be tough, but it will give you more opportunities to attain higher education. If you have a good educational background, you will have more options when you look for a job. Do your best at school to build upon your future plan.
5. read lots of books
Reading is the best source to attain knowledge that expands your world. Reading also develops your imaginative and creative ability while building your concentration. Try to make time to read throughout the day. You could carry a small book with you when you travel or when you go to a doctor's appointment. You never know when you'll have some free time to read!
6. make good friends
It is very important to make good friends. The number of friend should not be matter; even one friend who you can trust counts! You need someone who you can talk to, listen to and share stories with. Good friends are a good influence, encouraging, and most importantly, they can lift your feelings. Build good relationships with people and make lasting friendships.
7. respect others
Beyond building good relationships with friends, it is also good to have good relationships with your family, classmates, teachers, neighbors, and others in your community. You can live more comfortably in your environment by doing so. By respecting and being nice to one another, we can build a great relationship.
8. respect natural resources
We need to take care of and respect our environment. Much of the natural resources in the world has been significantly degraded by humans. We need to restore a healthy environment before it's too late by raising awareness of various environmental issues. Each one of us can get involved in events and activities will improve the state of the environment.
9. become eco-friendly - reduce, reuse, recycle
As one of the many species living on earth, we need to live in a more eco-friendly manner. Try to think of ways to reduce daily trash by avoiding unnecessary shopping and reuse materials that can still be used. Find recycling bins or use the recycling system in your community. Let's be responsible of what we consume and produce for our environment!
10. be imaginative and creative
People have the ability to be imaginative and creative. We can think of bizarre and interesting ideas that can make our lives better. Be inspired by the creations of others and inspire others as well. Think of all the creative innovations we can generate through collaborating multiple imaginative minds!